Our Approach
We guide individuals, couples, and families ages 4 – 65+ struggling to manage mental health and/or behavioral disorders. You're matched with the most appropriate therapist that meets your needs to help you build the best therapeutic relationship, so that you can feel safe and comfortable on your healing journey.
In addition, we are now providing substance abuse services through our Intensive Outpatient Program (IOP) for individuals experiencing those types of challenges.
If you have tried outpatient therapy before and it didn't feel right, please come and experience the Dominion Care difference.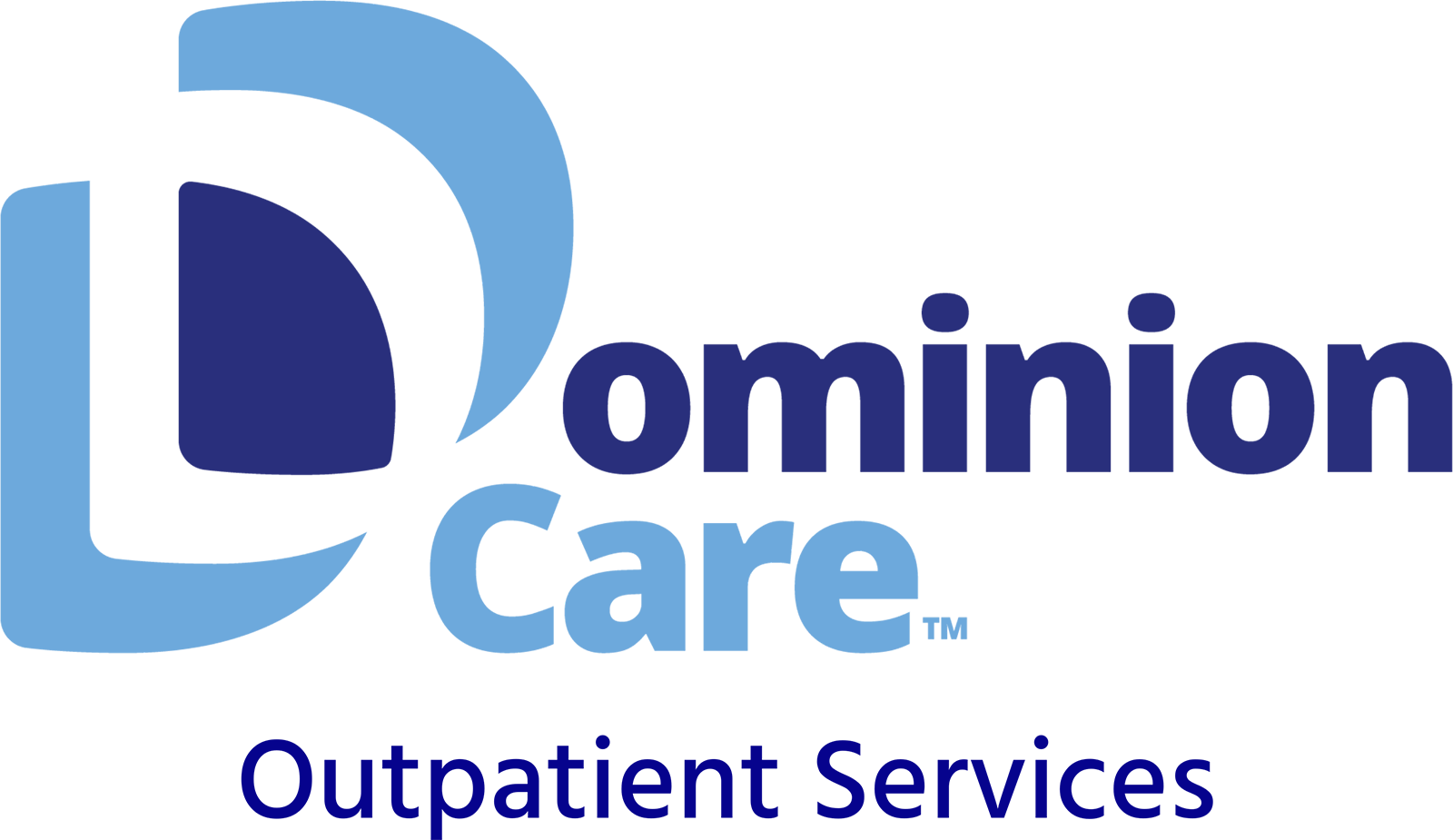 Outpatient Therapy
The Dominion Care Outpatient treatment continuum of care includes individual therapy, play therapy, couples, family therapy, and psycho-educational group  therapy.
Some of the issues that we address are: anxiety, depression, bipolar disorder, PTSD, ADHD, substance abuse, trauma, abuse and neglect, grief and loss, foster care and adoption, anger management difficulties, family/relationship conflicts, and behavioral difficulties.
We offer personalized support for your unique needs. It's okay to ask for help and by visiting our site, you've already taken a step in the right direction. Please contact the office today to set up your appointment.
Request More Information
Psychiatry
In certain situations, medications are a helpful and appropriate approach to the diagnosis, treatment and prevention of mental, emotional and behavioral disorders. Our psychiatric providers can improve quality of life and may even be able to prevent certain crises from arising by promoting mental health stability. While medication is rarely our first line of treatment, our providers know that mental health concerns are legitimate medical issues, often best managed with medication.
Our psychiatric providers are qualified to assess and treat both the mental and physical aspects of psychological problems.They provide psychiatric evaluations and medication management, alongside the personalized support you need. Please contact the office today to set up your appointment.
Request More Information
Sequoia: Substance Use Program
Everyone's journey to sobriety is unique. If you or someone you know is struggling with substance use, our dedicated and caring team at Sequoia wants to help.  The Sequoia Substance Use Program meets individuals where they are in their recovery with holistic, person-centered care. Our multi-tiered program focuses on compassionate care with a trauma informed lens to help individuals find balance in their life by grounding their life experiences and exploring the root cause behind their substance use.
We'll help you find the right tier for every individual, including:
Base Camp: Our Base Camp Group helps individuals who have experienced negative consequences from substance use explore the interplay of substance use and mental health. It's for adults who are not in crisis, but would benefit from psycho-education on how substance use and mental health affect each other.
Seeking Safety: If you or someone you know has been struggling with depression, anxiety, interpersonal skills or other mental health symptoms, and they've been using substances to cope, our Seeking Safety Group may be the right place to start. Recovery is not easy, but through a harm reduction approach, we can help individuals find balance and identify additional supports for long term stability in their recovery journey.
Regenerating Foundations: Regenerating Foundations is our  Intensive Outpatient Program for those in immediate danger of relapse or for individuals who are currently using. We approach the sobriety journey as a life-altering change of lifestyle process, not something that exists on it's own. Individuals in the Regenerating Foundations group learn to process life without substance use and we support them as they grow into self-advocacy and independence.
Continuing Care: Our Continuing Care group is made up of individuals who have succeeded in other tiers of the Sequoia program and are now balancing sobriety and daily life. We provide support and guidance as they continue on their sobriety journey.
We incorporate our core values in every aspect of treatment:
Resiliency through self-awareness
Education on how mental health and substance use are intertwined
Collaborative treatment in order to provide a full continuum of care
Objective interventions each session 
Vigilant clinicians who model stability and structure
Engaging and energetic group sessions
Reliable team of clinicians providing guidance as you walk on your journey
You guide your treatment!
"What is the purpose of the giant sequoia tree? The purpose of the giant sequoia tree is to provide shade for the tiny titmouse." ~Edward Abbey
Dominion Care Outpatient Services also provides psychiatric medication management, couples therapy, family therapy, and individual therapy as part of the continuum of care for individuals afflicted with Substance Use Disorders. Please find further information about these services above.
Please call us at (804) 272-2000 to schedule an evaluation in order to assess your substance abuse needs and get started on the path that's right for you.  We accept most private and managed care insurances.  Payment plans are also available.
Request More Information