Our Approach
We guide individuals, couples, and families ages 4 – 65+ struggling to manage mental health and/or behavioral disorders. You're matched with the most appropriate therapist that meets your needs to help you build the best therapeutic relationship, so that you can feel safe and comfortable on your healing journey.
In addition, we are now providing substance abuse services through our Intensive Outpatient Program (IOP) for individuals experiencing those types of challenges.
If you have tried outpatient therapy before and it didn't feel right, please come and experience the Dominion Care difference.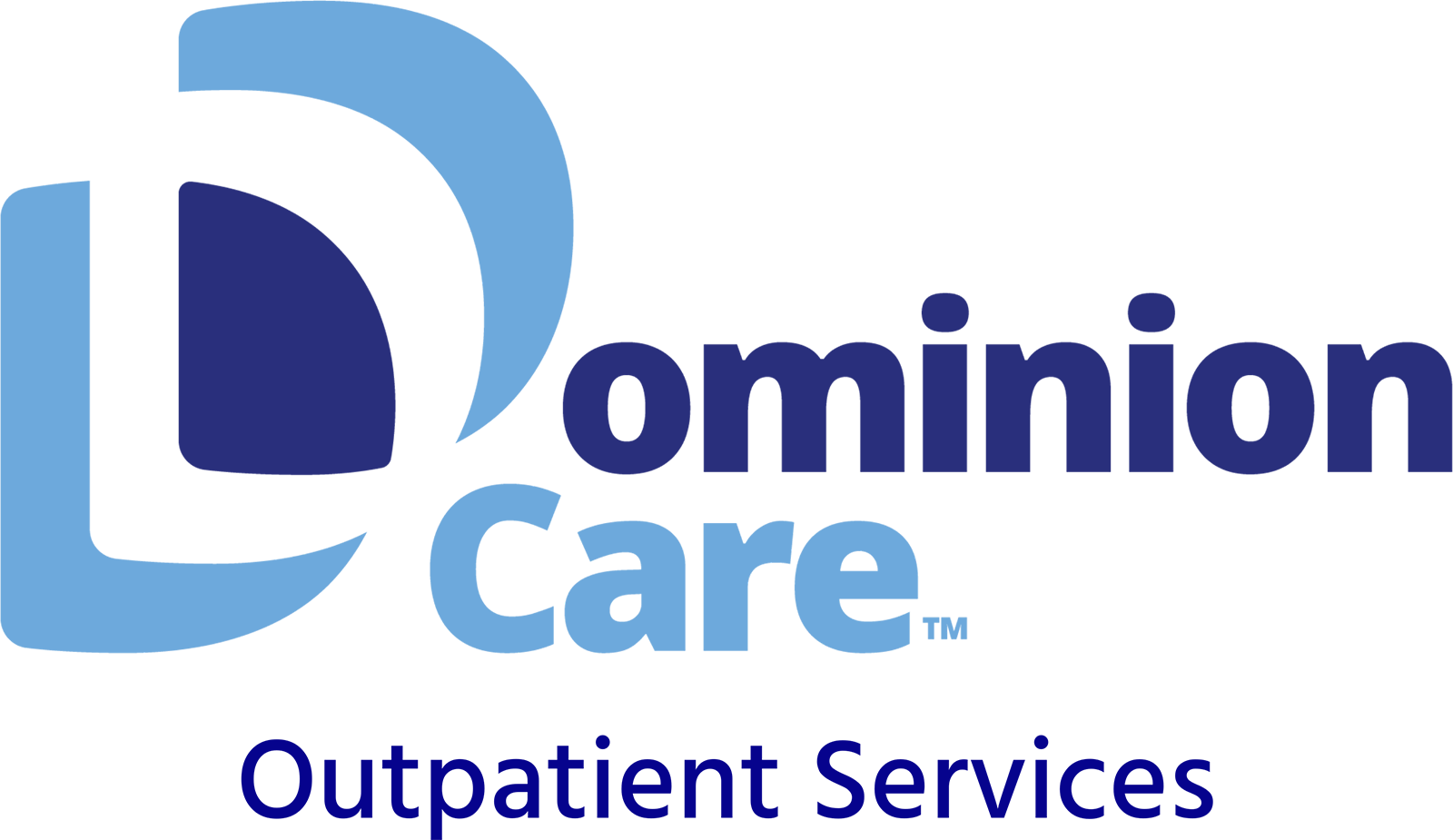 Outpatient Therapy
The Dominion Care Outpatient treatment continuum of care includes individual therapy, play therapy, couples, family therapy, and psycho-educational group  therapy.
Some of the issues that we address are: anxiety, depression, bipolar disorder, PTSD, ADHD, substance abuse, trauma, abuse and neglect, grief and loss, foster care and adoption, anger management difficulties, family/relationship conflicts, and behavioral difficulties.
We offer personalized support for your unique needs. It's okay to ask for help and by visiting our site, you've already taken a step in the right direction. Please contact the office today to set up your appointment.
Request More Information
Medication Management
In certain situations, medications are a helpful and appropriate approach to the diagnosis, treatment and prevention of mental, emotional and behavioral disorders. Our psychiatric providers can improve quality of life and may even be able to prevent certain crises from arising by promoting mental health stability. While medication is rarely our first line of treatment, our providers know that mental health concerns are legitimate medical issues, often best managed with medication.
Our psychiatric providers are qualified to assess and treat both the mental and physical aspects of psychological problems. They provide psychiatric evaluations and medication management, alongside the personalized support you need. Please contact the office today to set up your appointment.
Request More Information
If you would like to book an appointment with one of our providers, please check out their calendar and schedule today!
Book with Anthony Santalucia
Sequoia: Substance Use Program
Sequoia Substance Use Intensive Outpatient Program (IOP)
Eight-week program which meets Mondays, Wednesdays, and Thursday 9am – 12pm (In-person only)
About
At Dominion Care, our Sequoia Substance Use Intensive Outpatient Program (IOP) provides passionate, innovative, and therapeutic interventions. Care is what we do. Our program is designed to help individuals in various stages of change and recovery. We work with individuals from all backgrounds and levels of treatment. Whether motivated to be fully abstinent or still questioning, we will work with you to help establish and reach the goals you set for yourself during treatment. Sequoia IOP is currently serving adults 18+, who have been diagnosed with a substance use disorder.
Collaboration and Care Coordination
Our experienced and credentialed team members collaborate to ensure wrap around care is provided to all clients. Individual, family, and medication management services are an option within IOP treatment. The program has direct referral resources for individuals needing MAT treatment as well and provides quality care coordination with other providers.
Services We Provide
Our dedicated and passionate team at the Sequoia IOP incorporates holistic, person-centered, and evidenced-based approaches for individuals struggling with substance use. We utilize practical interventions to help ground individuals in their life experiences. In addition, we explore the root cause behind use to allow room for healing and growth. We incorporate our RECOVERY core values in every aspect of treatment:
Resiliency through self-awareness.
Education on how mental health and substance use are intertwined.
Collaborative treatment to provide a full continuum of care.
Objective interventions each session.
Vigilant clinicians who model stability and structure.
Engaging and energetic group sessions.
Reliable team of clinicians providing guidance as you walk on your journey.
You guide your treatment!
Please contact Katy Proffitt (Program Coordinator) at (804)762-3489to begin the conversation of how we can support you in your recovery process, help you build a balanced recovery maintenance plan, enhance your quality of life, and provide the real care that you need.
Request More Information