DWS New Regional Director
October 3, 2018
Dominion Care Waiver Services is pleased to introduce Gina Koke, B.A., QMHP-A, QMHP-C, QDDP as our Regional Director for our Richmond, Virginia location! Gina earned her Bachelor of Applied Psychology from Eastern University near Philadelphia, Pennsylvania. She earned her QMHP-A & C by serving adults and children while at Hampton-Newport News Community Services Board, The Pines Residential Treatment Center, and at other organizations.
Gina serves as an enthusiastic advocate for individuals receiving services by participating in local human rights committees as both member and chairperson for over 6 years. Previously, Gina created successful person-centered programs such as day and residential treatment services which fostered positive relationships with the broader community.
Gina's experience and passion will be instrumental in furthering Dominion Waiver's mission to provide high quality and person-centered programs that facilitate learning, growth, and the development of skills through empowering the people we serve to achieve their goals.
For more information, check out our Dominion Waiver page or contact our Richmond office at (804) 385 – 1232 today to learn more about our services.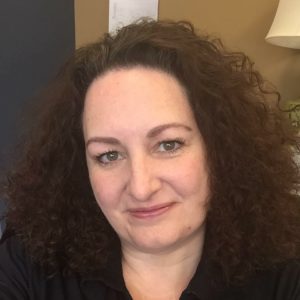 Email to a friend